Hallstatt Parking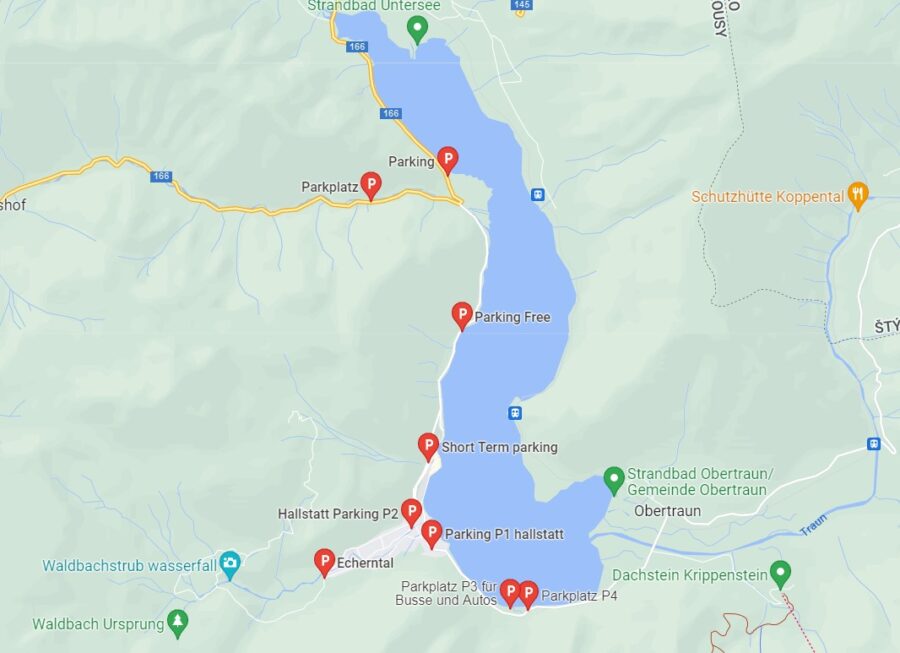 Visiting the beautiful lakeside village of Hallstatt is a dream come true for many travelers. But, with its picturesque cobblestone streets and narrow alleyways, finding parking around Hallstatt can be a bit of a challenge. Luckily, there are a few different options available to visitors who plan on driving to the village. In this blog, we'll take a look at some of the options available near Hallstatt and the surrounding area, so you can make the most of your time in this stunning village.
Hallstatt Parking P1
Located just outside of the village, Hallstatt Parking P1 provides an ideal spot for drivers. It is located right next to the gas station by the main road leading around the lake.
The parking lot P1 is about a 5 minute walk from the lower cable car to Salt mines and Skywalk and 15 minutes from the center of Hallstatt. If you arrive early enough or in out of season time there should be place for you.
We arrived at the parking lot at 10 a.m. and it was completely empty (October 1, so out of season). The price is slightly higher, see the table, it is paid in a self-service machine, by card or cash.
| | |
| --- | --- |
| 1 hour | Eur 4.00 |
| 2 hours | Eur 7.00 |
| 3-4 hrs | Eur 9.00 |
| 5-6 hrs | Eur 9.50 |
| 7-12 hrs | Eur 10.00 |
| 13-24hrs | Eur 16.00 |
| hotel ticket | Eur 16.00/day |
| lost ticket | Eur 32.00 |
Prices for parking in Hallstatt 2023
Hallstatt Parking P2
Hallstatt Parking P2 is located a few blocks away from the village and is ideal for visitors who are only staying in the area for a short period of time. The car park is open from 5am until 10pm and has a good selection of spaces available for both regular and electric vehicles.
Better location than P1. Closer to cable car and visitor center and entrance to Hallstatt. After 10am it will overflow. 9.30 am still have spots.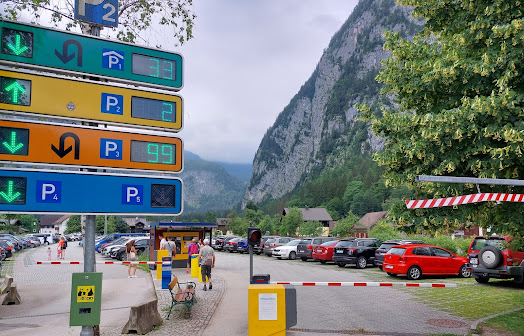 Hallstatt Parking P3 for buses, RVs, campers and cars
Hallstatt Parking P3 is suitable for visitors who plan on staying for longer periods, P3 is a great option. It is located outside of the village and offers an ideal spot for both short-term and longer-term parking. Prices are the same as in P1 and P2
Far to the town. About 2 km. There are taxis for €2 per person / only in summer. Price € 80,00 for buses.
Hallstatt Parking P4
Parking at the leisure center and directly opposite the starting point of the Seewand via ferrata. Perfect location overlooking Hallstatt and the lake. Suitable parking for the cars of climbers tackling the Seewand wall.
It is a bit far from Hallstatt, but you can bear the walk.
However, this car park has the advantage of offering a real green picnic look and offers a beautiful view of Hallstatt, I think you can even go swimming in nice weather! In summer there is a presence of an ice cream vendor.
Is there free parking in Hallstatt?
Unfortunately, there is no free parking around village. However, visitors can take advantage of the free parking available at the nearby villages of Bad Goisern and Obertraun.
P+R Steeg-Gosau by train station / train to Hallstatt
For example you can take an advantage of free parking by Steeg Gosau train stain and explore the beauty of the area.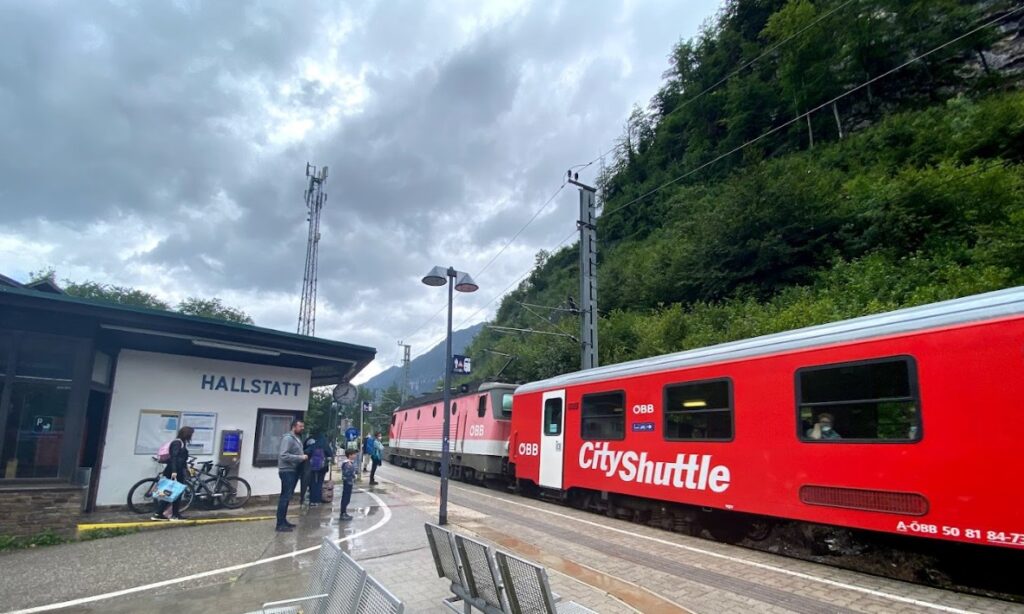 So, plan ahead and make the most of your visit to this beautiful lakeside village!
According to the display board, parking spaces are free, but the entrance is blocked by an employee. According to this, only hotel guests are allowed to use the remaining available parking spaces. You are also not allowed to "queue" and wait for more parking spaces to become free.