Viewpoint Hallstatt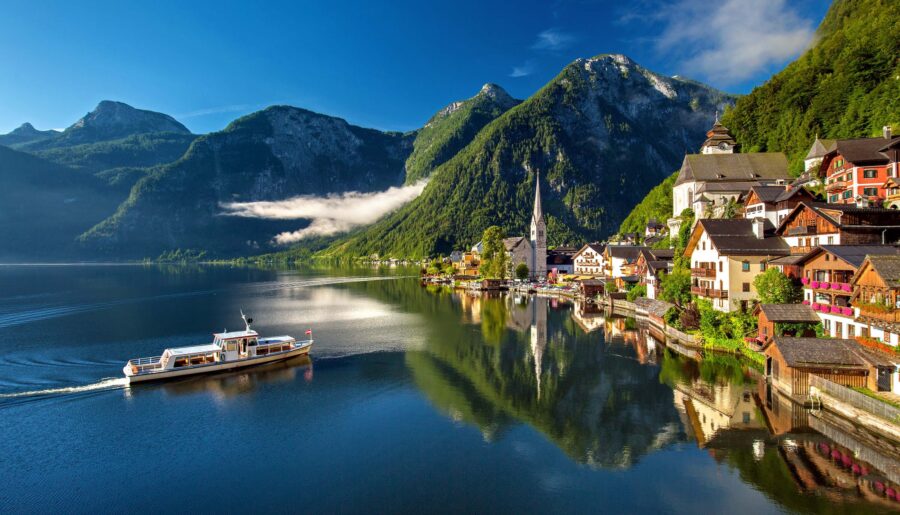 Viewpoint Hallstatt – it is so incredibly charming town it would be very difficult to get bad pictures there. Some viewpoints are so popular that it can be really hard to be there alone. On the other side you can find some unique spots for your photo shoot.
1. An iconic view of the beautiful town Hallstatt.
The most famous place and also the most beautiful place in all of Hallstatt and why? Simply because it is a beautiful photo with a wonderful view of the church and the lake itself. It's definitely better to come here early in the morning, then it's time for the photo and getting to the place in general, and I'm not talking about the parking lot, very demanding.
2. Skywalk view
A beautiful viewpoint located directly above the world-famous town of Hallstatt in the Austrian Salt Chamber. You can go up here comfortably by railway cable car and you can choose (but already at the bottom when buying the ticket) whether you will also visit the historic salt mine.
Upstairs there is also a restaurant with a terrace, but here you have to hit the moment when there will not be so many guests. After all, as in all of Hallstatt.
Some people say view from the terrace of the restaurant is more beautiful than the Skywalk. If you are around, don't forget to include it in your plans.
It would be interesting to know what percentage of visitors come to skywalk on foot to take photos.
3. Marktplatz – towncenter Hallstatt viewpoint
Fabulous square in fairy town. The central square in Hallstatt is very nice. It's right by the water. It's not very big but looks pretty cool. There are several shops and places to eat and a monument in the middle.
From the moment we step foot in the marktplatz, we couldn't stop gazing around. Truly it is really small, cozy and magical. It feels like inside a fairytale. Simply words can't describe enough.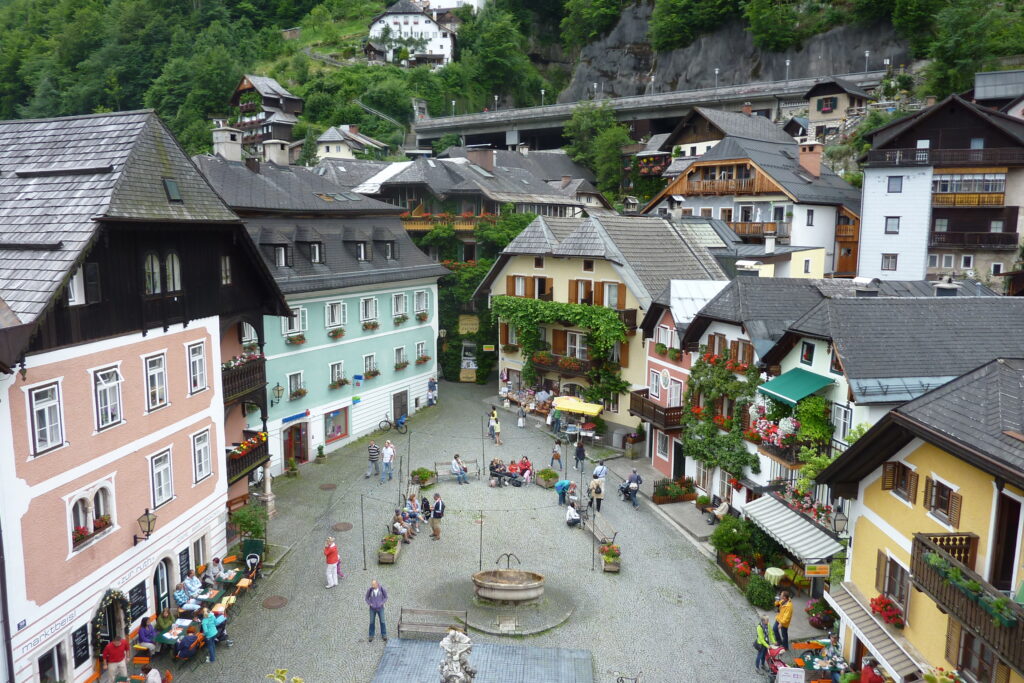 4. Bathisland Viewpoint Hallstatt – Panoramablick Hallstatt lake
Bathing island & children's' playground at Lake Hallstatt are great places for taking pictures. Badestrand in German means bathing beach. Whether it's morning or evening the view is stunning, you are surrounded by lake and mountain panorama. View are just amazing here. Watch the sun come up from here and watch the swans swimming around. Truly lovely viewpoint.
5. Five fingers viewpoint
This place is not directly in Hallstatt, but when you are in the area you cant just miss this place. You can compare Skywalk viewpoint and Five fingers viewing platform and argue with your friends which place is better. Awesome views of the lake and mountains from top of mountain Krippenstein at 2108m above sea level.
6. Viewpoint Hallstatt – waterfall / Waldbachstrub wasserfall
Great view, especially after the rain. The power of water is incredible. A pleasant hike through beautiful nature. Possibility to extend to the circuit leading up to Salzberg and Skywalk Welterbeblick and back to Hallstatt, but then it's a more challenging climb… The Waldbachstrub waterfall is a stunning natural attraction near Hallstatt. It is a 90-meter-high waterfall that cascades over three levels into a deep gorge. It is one of the most beautiful places of happiness in the UNESCO World Heritage region of Hallstatt Dachstein Salzkammergut.
7. Pictures from lake / from electric boat, kayak or ferry
The views of Hallstatt from the lake are amazing. Rent a electric boat or hop on ferry a see the town from water. Enjoy the ride.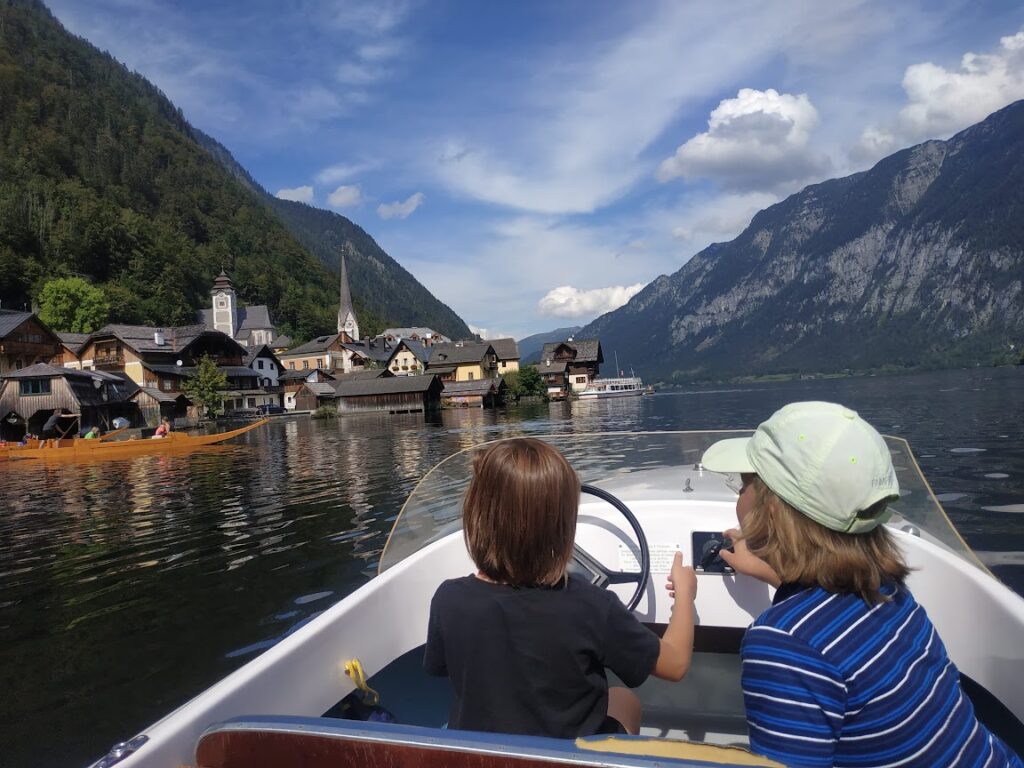 8. Winter views of Hallstatt
During the winter months, Hallstatt can be extremely frigid, however the views with the snow are enchanting. It's not only due to the fact that Frozen was inspired by the winter Hallstatt, but the snowy and icy town is not as packed, allowing you to take incredible photographs. Hallstatt in winter feels like a whole different world.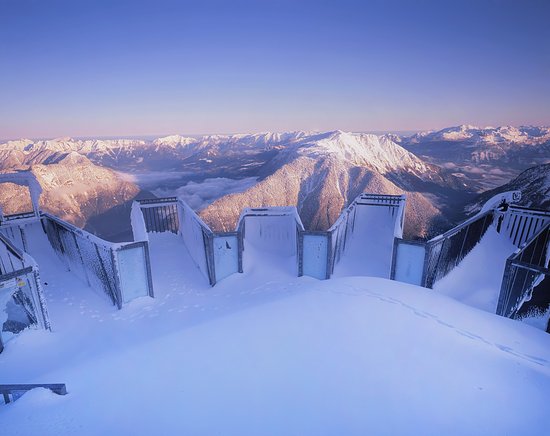 9. Hallstatt night views
Hallstatt completely transforms after the sun sets, and the atmosphere becomes incredibly tranquil. Spending multiple nights in this picturesque village is highly encouraged if you want to get the full experience. Capturing photographs at dusk or after dark can be particularly stunning, no matter if you're in the middle of the main square, near the lake, or on the skywalk viewing platform. In other words if you like town during day time, you fall in love with Hallstatt at night.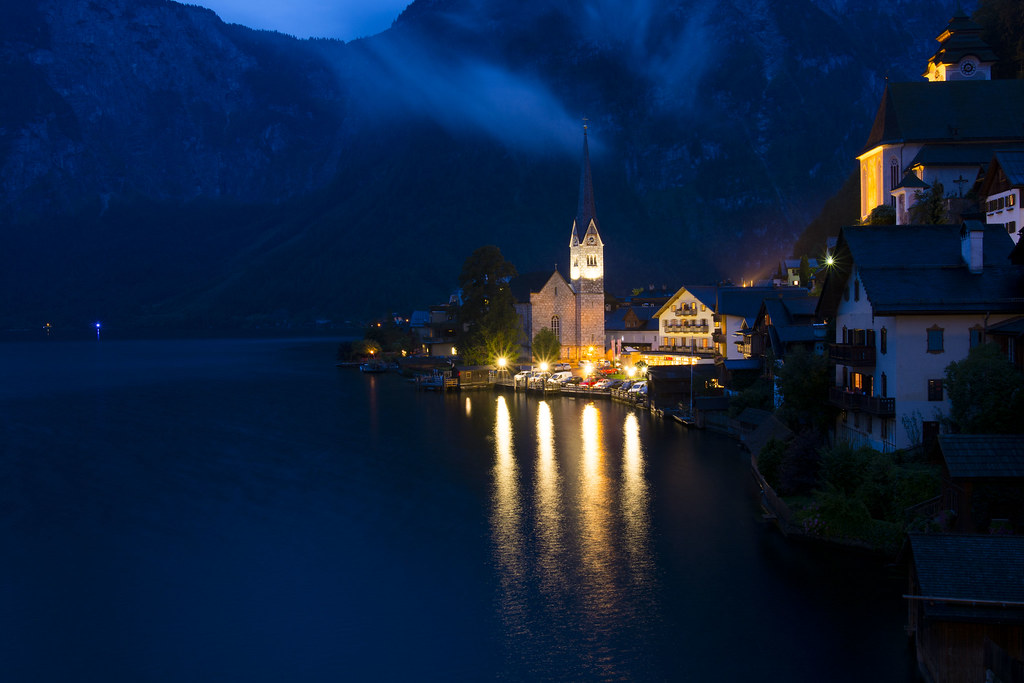 The town of Hallstatt, Austria is a charming place. It's the ideal spot to photograph in the northern Alp region and a great place to discover the beauty of Austria. From the salt mine, to the booming town center, to the world-famous lake, there are many different ways to enjoy this charming town. What's more, you can also have a great time at several of this picturesque town's best nightspots.
The beauty of Hallstatt is unforgettable. Hallstatt is a fantasy world. You can walk for hours and still not see the end. The town is so small that you constantly bump into the same people. Walk around by yourself and you will find yourself lost in this world. It's a romantic and beautiful place, with a lot to do. The town center is always very crowded, so you can get lost in the hustle and bustle. If you are looking for some peace and quiet, head to the salt mine, where there is a chapel, an old part of the town, and a stunning lakeside view.