35th Int. Sparkassen Hallstättersee Rundlauf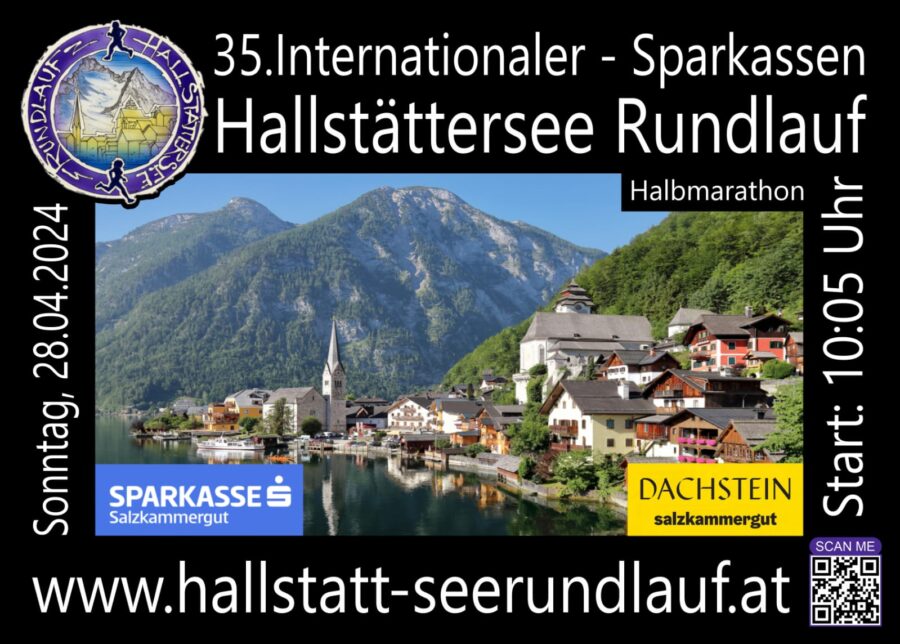 Hallstättersee Rundlauf – Greetings, sport lovers!
We are thrilled to announce that the 35th International Sparkassen Hallstättersee Rundlauf is back on track! This is your chance to run a half marathon around the most stunning lake in Austria and enjoy the breathtaking scenery along the way.
Don't miss this amazing opportunity and register now at: TIME2WIN
The race will take place on April 28, 2024, starting at 10:05 a.m. sharp. You can choose from different age categories and compete with runners from all over the world. Whether you are a beginner or a seasoned runner, this is the perfect challenge for you!
To make your experience even more enjoyable, we have prepared some special treats for you:
A free pasta party and drink on Saturday, April 27, 2024 from 4 p.m. to 7 p.m. in the elementary school next to the fire brigade depot. This is also where you can pick up your bib number and get ready for the race.
A professional massage service after the race in the same location. Relax your muscles and celebrate your achievement with our expert masseurs.
A photo gallery of the Hallstättersee Rundlauf 2023 to inspire you and show you what to expect. You can find it here: https://sport.foto-viertbauer.at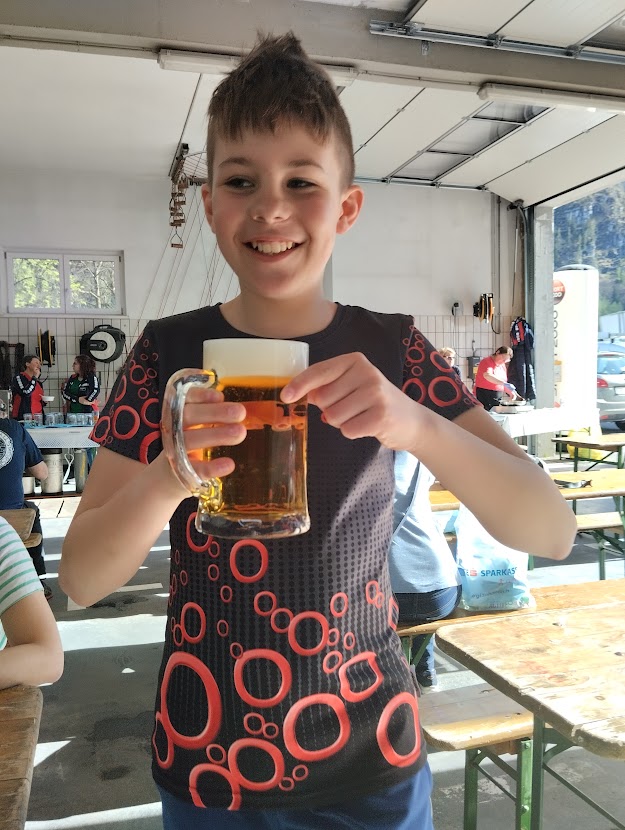 Please note that the registration deadline is April 26, 2024 and there will be no late registration on the day of the race. Also, remember that you are running on public roads and you must follow the traffic rules at all times. The organizer is not liable for any accidents or injuries that may occur during the race. If you decide to quit the race, please inform the nearest marshal with your name and bib number.
Route of the Half marathon
Firstly start line is next to the gas station in Hallstatt Lahn. Further it goes through Obertraun – Hallstatt train station – Obersee – Untersee – Steeg – Gosaumühleand. And most importantly finish line is at Marktplatz – village main square.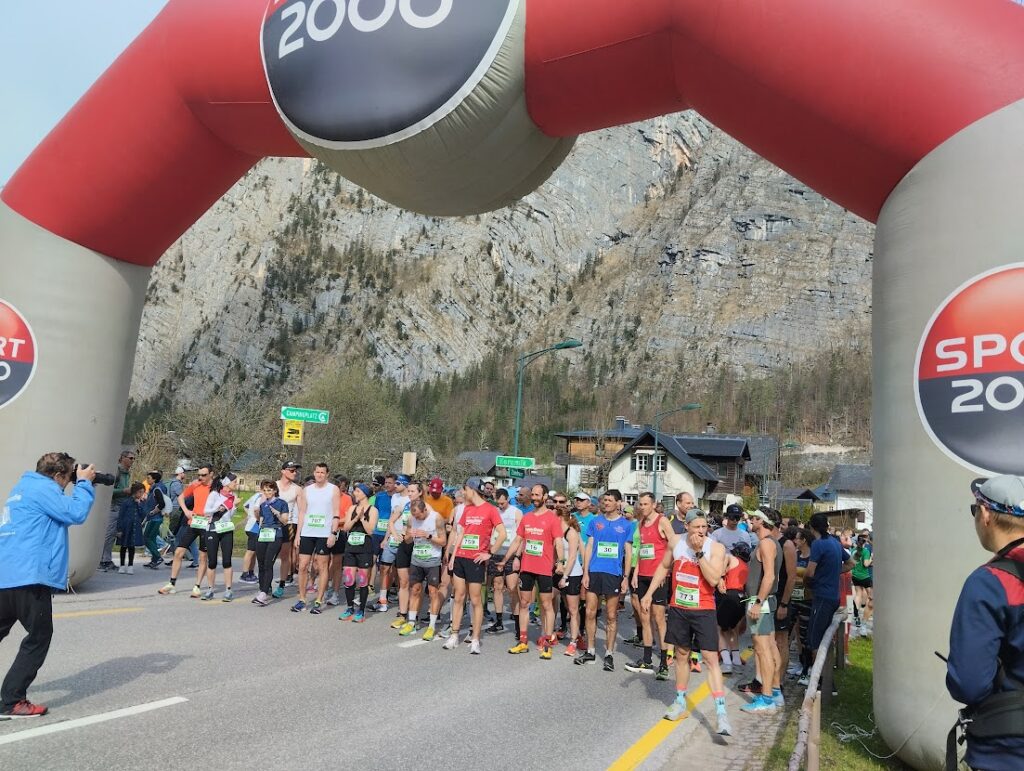 The race has some paved segments and some gravel parts. 13 km of tarmac roads, on the other hand 8 km gravel trails. A noteworthy attraction is the suspension bridge situated on the eastern side of the lake, which is above the lake's deepest point.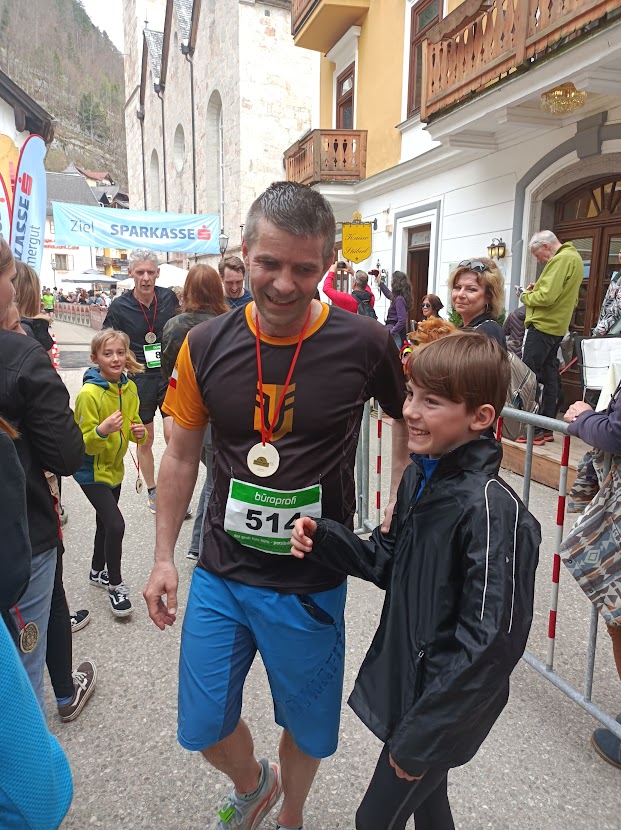 Along the course, runners will be able to take in the scenic views of Lake Hallstatt. Additionally, there are rest stops with refreshments every 5 kilometers for competitors.
Hallstatt Lahn street next to gas station – Obertraun – Hallstatt train station – Obersee – Untersee – Steeg – Gosaumühle – Hallstatt Marktplatz
Or you can check my Hallstatt lake half marathon from 2023 on my Strava app profile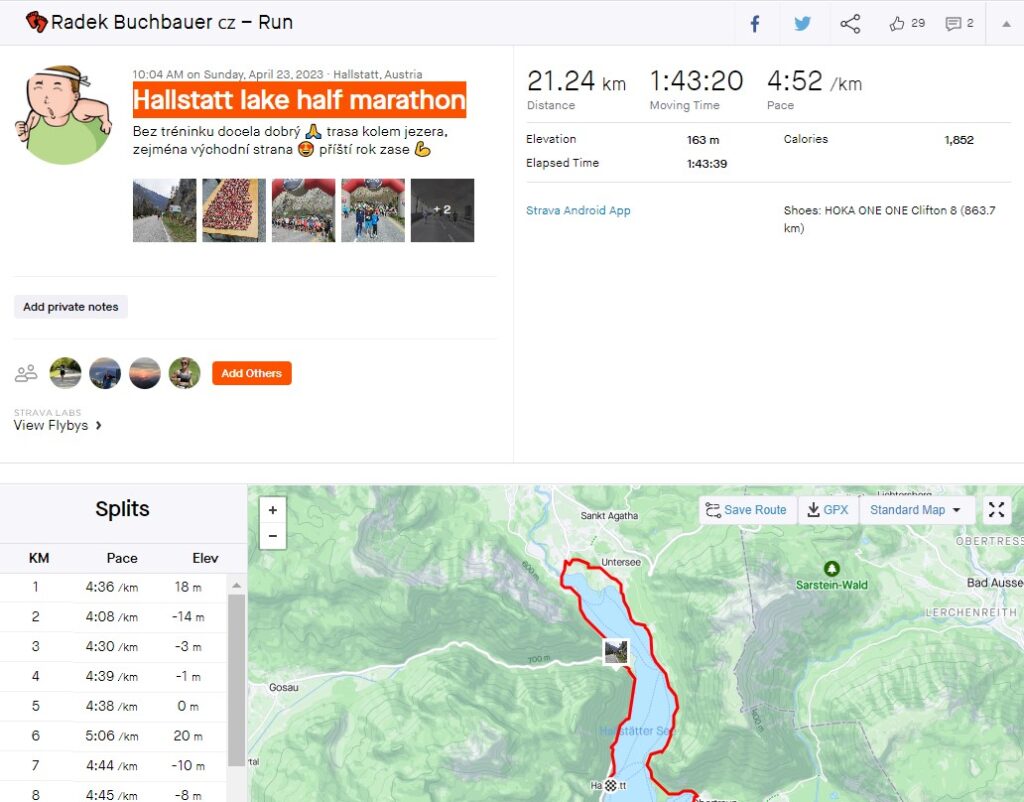 In additon to map and profile you can check following video from the 2017 race.
Parking and chip/bib information for Hallstättersee Rundlauf
Parking in Hallstatt is complicated, therefore we suggest you arrive early. There will be a parking guidance system in place during the event, and there will also be helpers onsite who can direct you to a spot. In principle, a parking fee must be paid for the parking spaces in Hallstatt. However, free parking will be provided for participants in the circuit. Parking in Hallstatt.
Free parking for all participants of Hallstättersee Rundlauf!
Timing: Binder timing with GREEN chip
Participants who do not yet have their own ChampionChip can rent a GREEN chip for a fee of EUR 4.00 when they issue their start numbers.
Only yellow and GREEN chips issued for this event will be read by the timing systems. All other and different colored chips cannot be processed.
In the interests of the environment and recycling, we ask that you voluntarily return the chip to one of the return points set up in the finish area and in the changing rooms.
Without a chip there is no timing!
Please take your start number with you to the award ceremony!
The bib numbers will be handed out during the pasta party on Saturday, April 27, 2024 from 4 p.m. to 7 p.m. in the elementary school next to the fire brigade depot. Every runner gets 1 drink and portion of pasta for free!
Of course you can also pick up your bib number on the Sunday of the race: from 7.30 a.m. at the fire brigade depot.
Hallstättersee Rundlauf – ceremony, raffle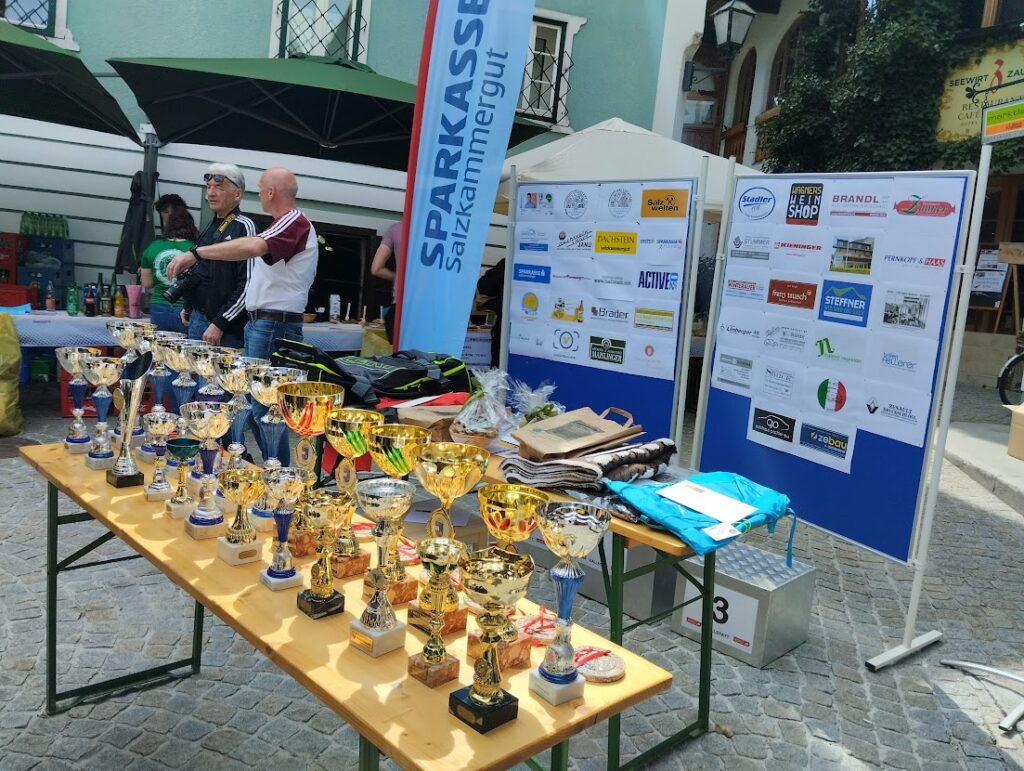 But wait, there's more! After you complete your run, you will have a chance to win some awesome prizes in our raffle. All you need is your bib number and some luck. Last April, I was one of the lucky winners and I got a pair of new shoes. Other prizes included skis, hats, jerseys, and even some fine wine. You can enjoy the festive atmosphere at the market square, where you can find delicious food and drinks. Who knows, maybe you will be the next winner!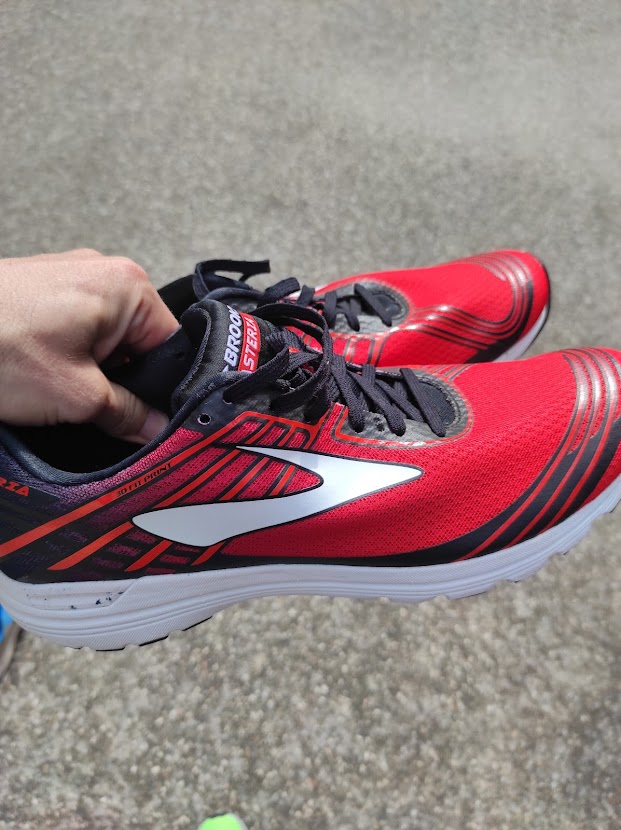 Hallstatt half marathon Results 2022
If you would like to see results from 2022 . As you can see the first woman overall was was home based Anya Neumann with chip time 1:36:55 and the first man overall was Andreas Engelbrecht with chip time 1:13:57. Besides besides many Austrian runners you could meet runners from Poland, Great Britain, Hungary, Germany, Slovakia and also from far Argentina or New Zealand.
Classification
| | |
| --- | --- |
| Youth W/M | 2004 – 2008 |
| General class W/M | 1994 – 2003 |
| class 1 W/M | 1984 – 1993 |
| class 2 W/M | 1974 – 1983 |
| class 3 W/M | 1964 – 1973 |
| class 4 W/M | 1963 – and older |
Contact information
Hallstatt Lake Half-Marathon – Intern. Hallstätterseerundlauf
Contact person: Karl Trausner
Lahn 27
4830 Hallstatt
Austria
E-Mail: trausner1@aon.at
The organization team ASKÖ Hallstatt is looking forward to seeing you at the start line and cheering you on along the way! Above all, you will have unforgettable memories.