Hallstatt half marathon 2023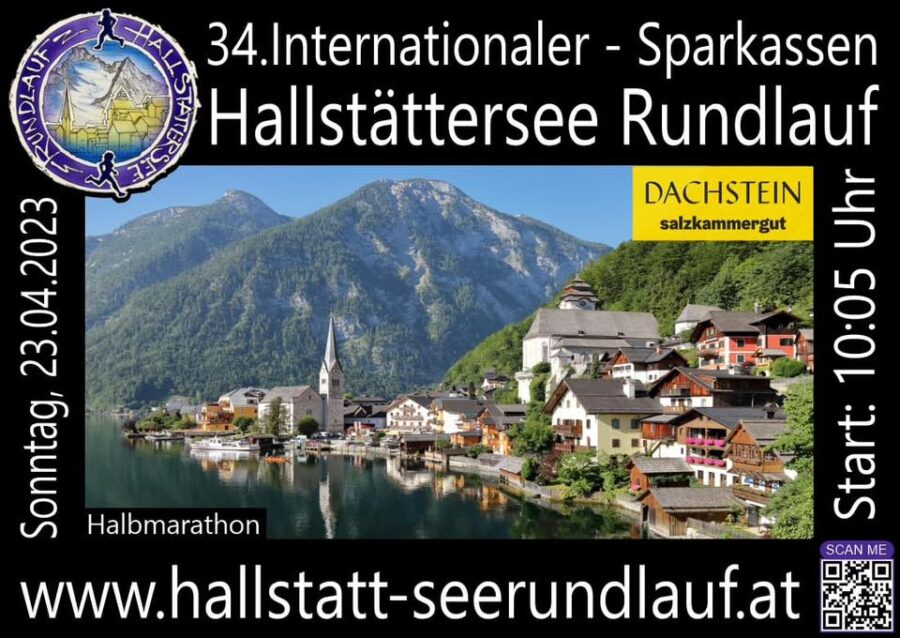 Hallstatt Half Marathon is going to take place on Sunday in April 23rd 2023. Run around beautiful lake Hallstatt as 34th international – Sparkassen Hallstättersee Rundlauf with start and finish line in village.
Hallstatt half marathon is becoming big!
The Half Marathon in Hallstatt, which takes place around the lake Hallstatt, has become incredibly popular as more and more athletes from all around the world are coming to the Austrian town to participate.
In 1987, only 187 athletes competed in the race, but now that number has risen to 1370 from over 10 countries. If you wish to witness the event, it is best to reserve a spot. After the race, the winners will be honored with an award ceremony on the marketplace.
Reristration for Hallstatt half marathon
Registration at www.pentek-timing.at
Application deadline: April 17, 2023
Late registration: Saturday 22/04/2023 16:00 – 19:00
Attention: Late registration on the day of the race is not possible!
Route of the Half marathon
Firstly start line is next to the gas station in Hallstatt Lahn. Further it goes through Obertraun – Hallstatt train station – Obersee – Untersee – Steeg – Gosaumühleand. And most importantly finish line is at Marktplatz – village main square.
The race has some paved segments and some gravel parts. 13 km of tarmac roads, on the other hand 8 km gravel trails. A noteworthy attraction is the suspension bridge situated on the eastern side of the lake, which is above the lake's deepest point.
Along the course, runners will be able to take in the scenic views of Lake Hallstatt. Additionally, there are rest stops with refreshments every 5 kilometers for competitors.
there are rest stops with refreshments every 5 kilometers for competitors.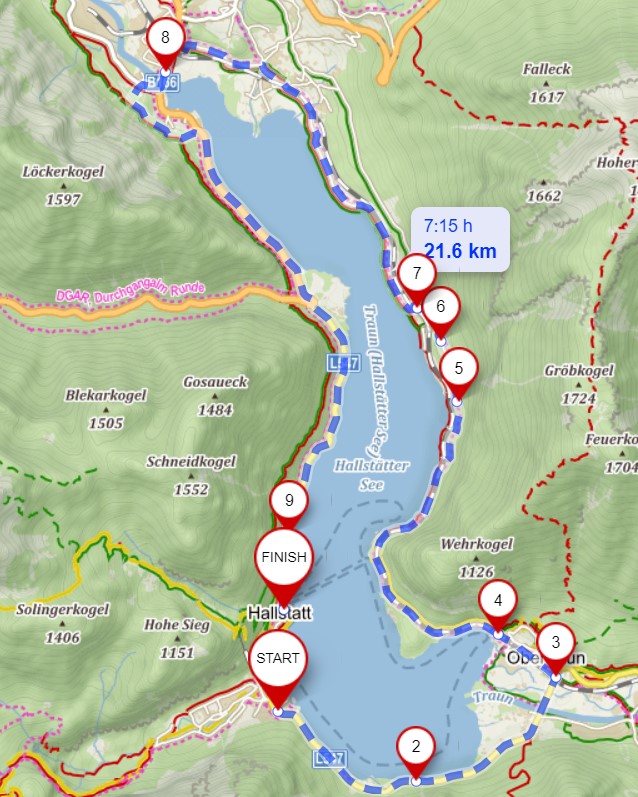 Hallstatt Lahn street next to gas station – Obertraun – Hallstatt train station – Obersee – Untersee – Steeg – Gosaumühle – Hallstatt Marktplatz

In additon to map and profile you can check following video from the 2017 race.
Also check some pictures from last year half marathon.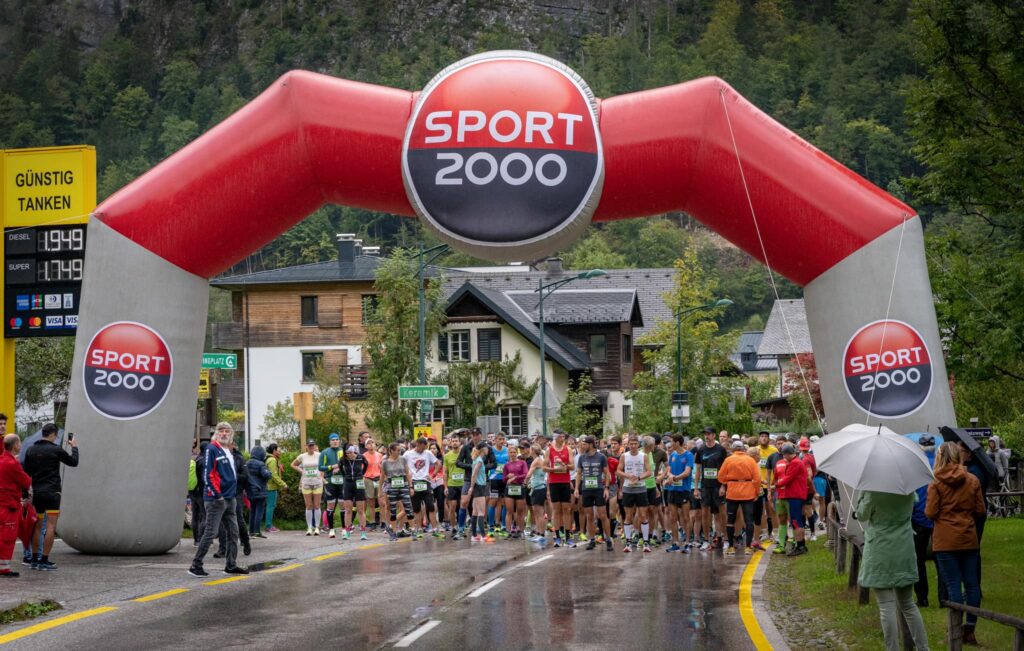 We would like to draw your attention to the fact that from km 14.3 to the finish you will be walking on a public road that is only partially closed to traffic. The STVO applies in this area. The organizer declines any liability in case of accidents. When giving up the race, report to the next organizer (name and start number)!
Parking and chip/bib information for half marathon
Parking in Hallstatt is complicated, therefore we suggest you arrive early. There will be a parking guidance system in place during the event, and there will also be helpers onsite who can direct you to a spot. In principle, a parking fee must be paid for the parking spaces in Hallstatt. However, free parking will be provided for participants in the circuit. Parking in Hallstatt.
Timing: Binder timing with GREEN chip
Participants who do not yet have their own ChampionChip can rent a GREEN chip for a fee of EUR 4.00 when they issue their start numbers.
Only yellow and GREEN chips issued for this event will be read by the timing systems. All other and different colored chips cannot be processed. Yellow chips can still be ordered online via the shop at www.pentek-timing.at.
In the interests of the environment and recycling, we ask that you voluntarily return the chip to one of the return points set up in the finish area and in the changing rooms.
Without a chip there is no timing!
Please take your start number with you to the award ceremony!
The bib numbers will be handed out during the pasta party on Saturday, April 22, 2023 from 4 p.m. to 7 p.m. in the elementary school next to the fire brigade depot. Every runner gets 1 drink and portion of pasta for free!
Of course you can also pick up your bib number on the Sunday of the race: from 7.30 a.m. at the fire brigade depot.
Hallstatt half marathon Results 2022
If you would like to see results from last year . As you can see the first woman overall was was home based Anya Neumann with chip time 1:36:55 and the first man overall was Andreas Engelbrecht with chip time 1:13:57. Besides besides many Austrian runners you could meet runners from Poland, Great Britain, Hungary, Germany, Slovakia and also from far Argentina or New Zealand.
Classification
| | |
| --- | --- |
|    Youth      W/M | 2004 – 2008 |
|   General class       W/M | 1994 – 2003 |
| class 1 W/M | 1984 – 1993 |
| class 2 W/M | 1974 – 1983 |
| class 3 W/M | 1964 – 1973 |
| class 4 W/M | 1963 – and older |
Contact information
Hallstatt Lake Half-Marathon – Intern. Hallstätterseerundlauf
Contact person: Karl Trausner
Lahn 27
4830 Hallstatt
Austria
E-Mail: trausner1@aon.at
In conclusion there are many reasons to register for Hallstatt half marathon. Above all, you will have unforgettable memories.