Schloss Grub with breathtaking atmosphere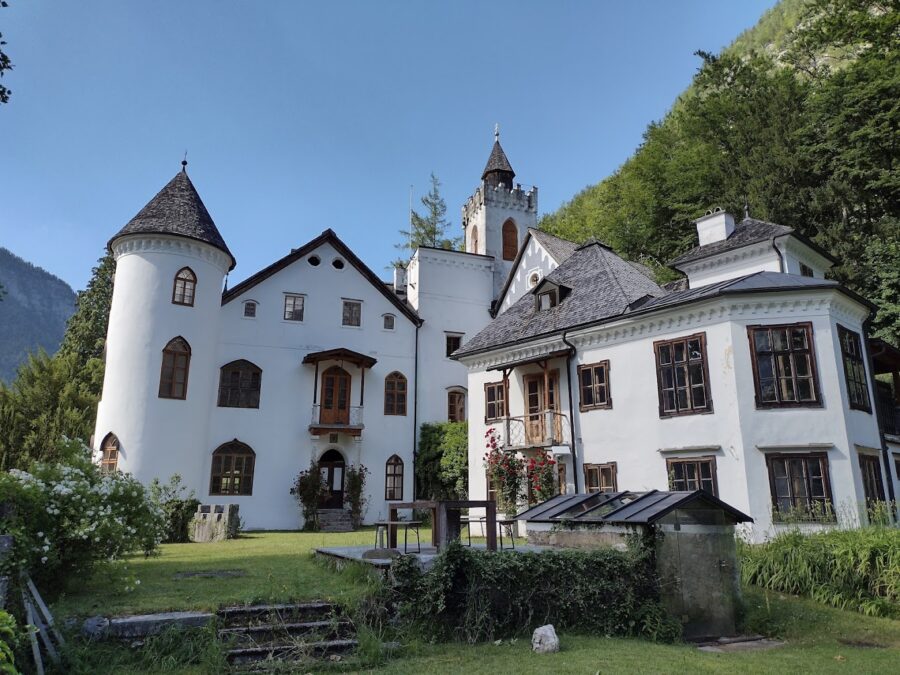 Schloss Grub is on the eastern shore of Lake Hallstatt near Obertraun in the Upper Austrian Salzkammergut in the Gmunden district of Upper Austria. The Schloss Grub is a hook-shaped building with three round towers and a square tower. The round towers have conical roofs and the square tower a pyramidal roof. The castle have villa look, which also was related to the earlier use.
Grub castle history
Grub castle legend
Grub castle at the present time
Where to go for a good meal?
Comfortable accommodation close to the castle
Summary
Schloss Grub history
The castle was build in 1522. But first instead of castle was a farmhouse named "Gut in der Grub". In 1622 till 1668 Grub castle was owned by the von Eysselsbergs. In 1704 the Grub castle transfered to Johann Gottfried Etzinger and his son gave to the castle the Holy Trinity Column. This Column you can find in Hallstatt's market square. Another important year was 1868, when the castle was rebuilt and acquired an external romantic appearance. All this took place at the time when the castle was owned by the Tsarist ambassador Alexander Tschaffkin.
Schloss Grub legend
There is a very interesting legend connected with the castle. On the ice of the frozen Hallstatt lake, the wedding party behaved rude and two counts fought for a girl. The ice broke and the feast drowned. The accident reminds column at Grub castle.
Schloss Grub at the present time
Now the castle privately owns Herbert Handlbauerand. You can visit the castle only from the outside. Visitors can use a hiking trail on the eastern shore of Lake Hallstatt or by boat from the lake.
Schloss Grub 🏰
Located in the east side of the Hallstattersee lake, near Obertraun. Can you imagine? How it would be living in a place like that 🏔
Best view of the Schloss Grub
The best view of Grub castle is from the water. You have the opportunity to see the castle in its full beauty when you ride on an electric boat or if you go around on a ferry.
Reviews of Schloss Grub
Stunning Villa like castle, Privately owned Access is possible via the east bank hiking trail of Lake Hallstatt or by boat from opp Hallstatt village Schloss Grub Obertraun Austria Europe.

Three-towered castle, built in 1522, located on Lake Hallstatt exactly opposite the town. It was owned by the most influential families, and, in the 19th century, even by the Russian ambassador. It can only be reached by boat or with a path on a hiking trail (quite long..) on the shore of the lake. It is private and you cant visit.
Where to go for a good meal around Schloss Grub?
There are three restaurants closest to Grub Castle.
1. Pizzeria Kegelbahn
The first is Pizzeria Kegelbahn, which provides Italian, Austrian, European and Central European cuisine and pizza. It also offers special versions of dishes such as vegetarian or vegan meals. According to the reviews of tourists, this restaurant is very popular especially because of the variety of dishes.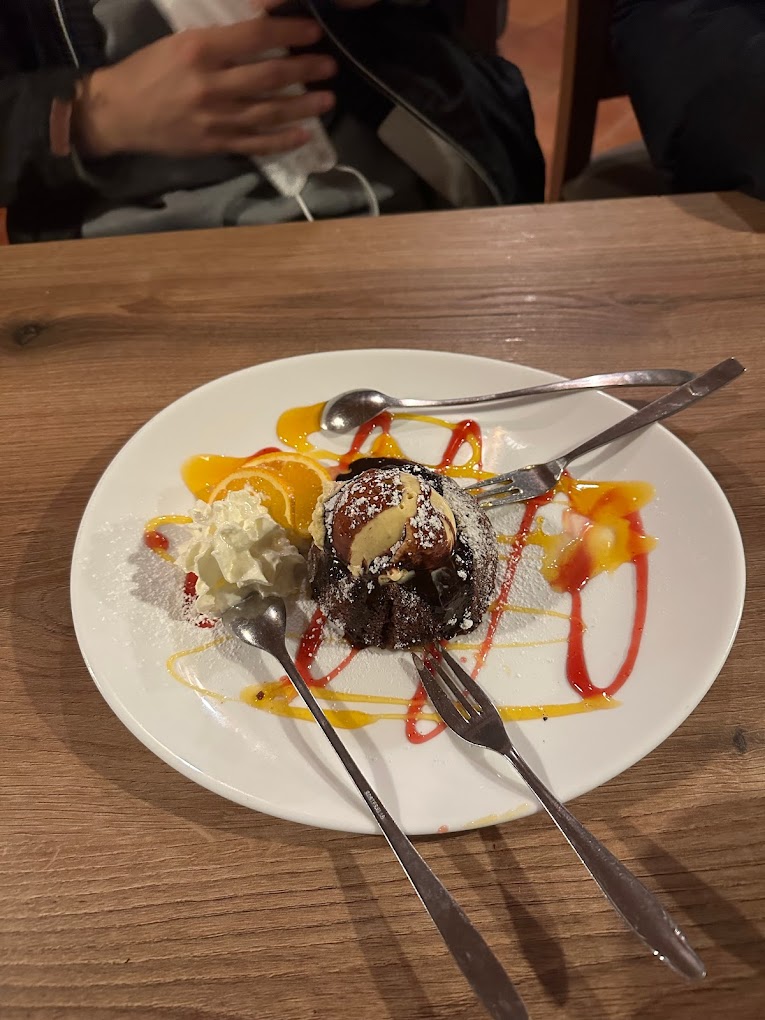 Addresse: 178, 4831 Obertraun, Rakousko, Tel: +43 6131 335
Reviews
I can't complain. Service pleasant and helpful, nice environment, inside and on the terrace (I was here in the summer). Typical Italian cuisine, pasta baked in cheese and vegetable salad, food and beer tasted.

Food is good, the service is nice, but you will not find Austrian food here either, which of course you do not expect from the pizzeria. A suitable business for lunch.
2. Seecafé Obertraun am Hallstätter See
Restaurant Seecafe Obertraun offers European and Austrian dishes and at the same time a breathtaking view of the surroundings and if you prefer a quiet place to have a coffee and enjoy the lake itself, you must not miss Seecafé Obertraun. You can also rent a bike, rent a boat or jump on ferry here.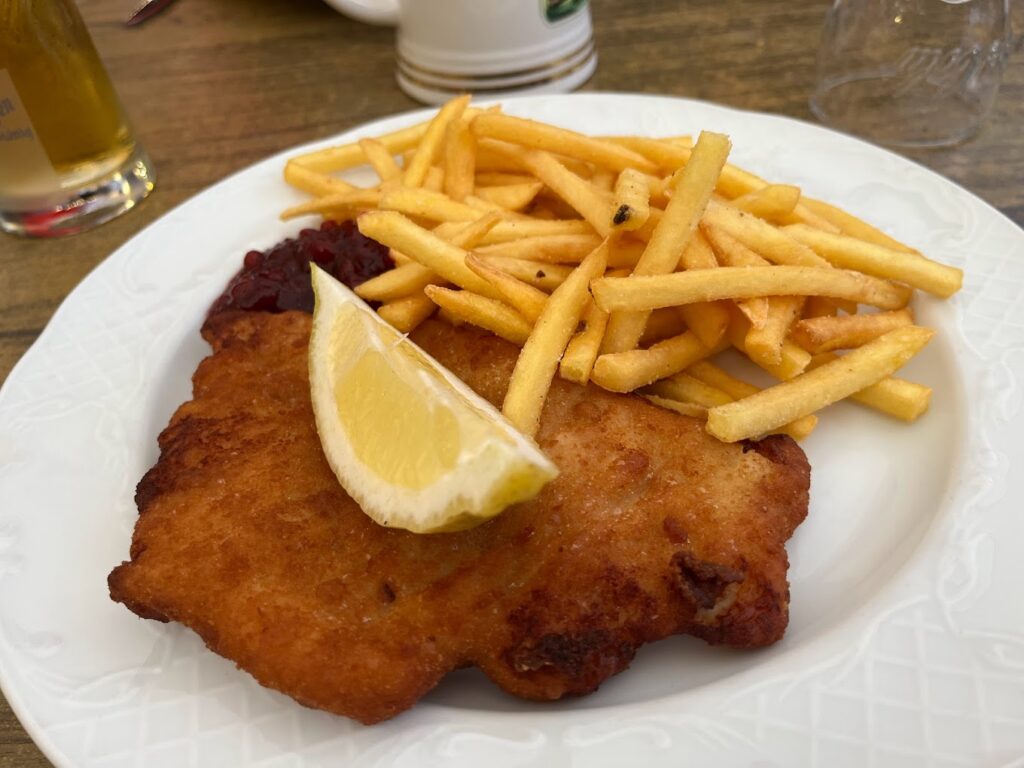 Addresse: Obertraun 301, 4831 Obertraun, Telefon: +43 650 6177165
Reviews
A very pleasant place to sit. There is a beautiful beach right next door!

This incredible restaurant is as close to heaven as you can get! The views are breathtaking, the food is really good and the service incredibly friendly. A must for anyone visiting this beautiful part of Austria
3. Restaurant Obertraun
Restaurant offers culinary delights for every taste. Spoil yourself by the numerous homemade regional delicacies, or enjoy a delicious dish from the international cuisine.
Addresse: Obertraun 302, 4831 Obertraun, Tel. +43 6131 222333
Reviews
Based on the ratings I was sceptical about this place but had no issue. Service was fast and friendly, food was OK (best in town actually but this is a small village so that doesn't mean too much).
Comfortable accommodation close to the castle
If you're looking for a perfect vacation spot and be around Obertraun and all that it has to offer, as well as stunning views of Hallstatt Lake and the surrounding area, we have three ideal hotels just a few minutes away.
Apartment Hotel Seerose is less than 1 minutes walk from the shore of lake Hallstatt. Plus it is surrounded by breathtaking scenery. Perfect spot for summer or winter holidays by yourself or with family and friends. With a huge range of activities to keep you occupied on our doorstep from, swimming, fishing, sailing, canoeing, scuba diving, mountain biking (there are over 400km of trails) walking, hiking, climbing, paragliding, white water rafting, caving and of course skiing and boarding.
Dormio Resort Obertraun – resort includes 82 luxury cottages with various amenities for 2 to 16 people, as well as a number of facilities such as an indoor pool, fitness and wellness, a restaurant and a mini market. There are many activities and experiences in the immediate vicinity of the Dormio Resort Obertraun.
Heidi and Hubert of Bed and Breakfast Simmer are delighted to welcome you to their beautiful mountain and lake landscape. Their enthusiasm for the area and for their guests from around the world is sure to make your visit memorable. You can reach the station with the boat to Hallstatt, restaurant and swimming pool in just three minutes by foot. There are also plenty of cycling and hiking routes right outside their door, and they offer bike rental to help you explore the historic Hallstatt. The cross-country trail is conveniently located just behind the house, and it takes only five minutes to get to the cable car. Come stay with them and enjoy the beauty of the region!
Summary
Schloss Grub offers a rich history as well as breathtaking scenery. Just around the castle, you will find not only restaurants that offer a wide range of dishes but also comfortable accommodation, bike trails, rental places, boat rentals, beaches, kids playground and as well cable car to Ice caves and Five fingers.