Jutel Obertraun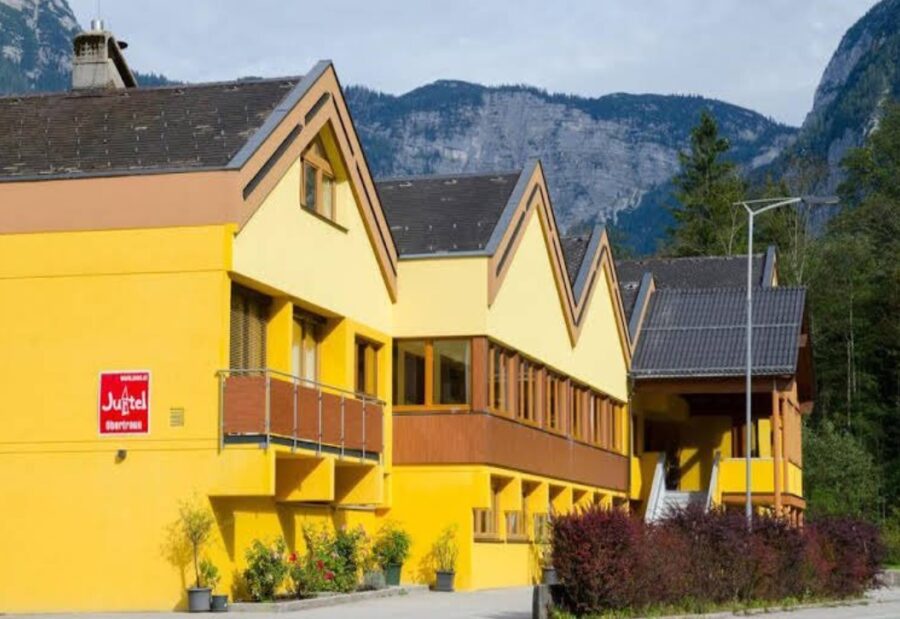 If you are looking for some great cheap accommodation with a perfect location, this one is just for you. Jutel Obertraun is a hostel, which lies right on the Traun River bank, just a few kilometers from Hallstatt.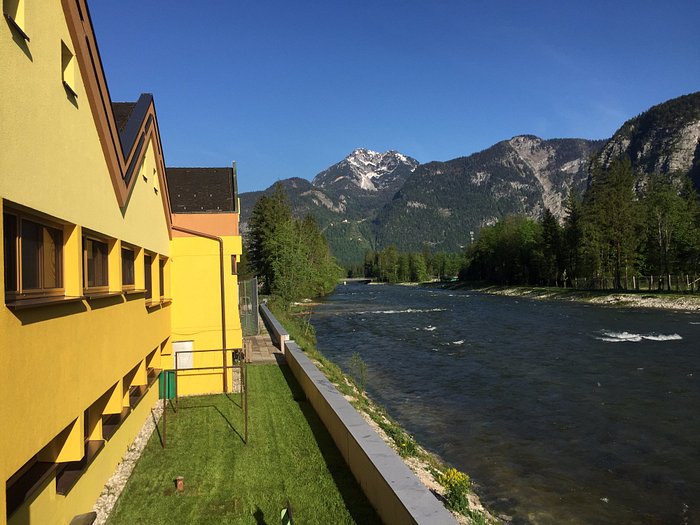 Location of Jutel Obertraun
The location of Jutel Obertraun is just amazing. You are right on the river bank, with the mountain all around you. It is just one kilometer from the lake and also from the Dachstein Krippenstein cable car station. It has great position as a starting point to all kind of trips.
City center: 1,2 km
Restaurant: 0,1 km
Mall: 1,2 km
Hallstatt Lake: 1,2 km
Railway station: 1,2 km
Bus parking: 2 km
Bus station: few meters
Boat port: 1,6 km
Cross-country running track: 0,4 km
Ski lift: 1 km
How to get to the hostel Jutel Obertraun
If you are driving a car, you can easily come right to the Jutel Obertraun. There is a small parking lot. Another option is public parking at the Obertraun parking P2 or Landbettler parking. If you are coming by a train, the accommodation is just 14 minutes long walk from the train station. Another option is the bus, there is a bus station right before the hostel. The route to the Hallstatt is just 15 minutes – station is called Hallstatt Lahn and it is also a station for the ferry. Great option how to get to Hallstatt is actually by the ferry. It starts at the Seecafé Obertraun a it will get you to Hallstatt in few minutes, while you can enjoy the amazing view from the Hallstatt Lake.
Equipment of the hostel
The hostel has simply furnished rooms with big windows. There are possibilities of single and double rooms and large room for a bigger amount of people. Every room has its own bathroom. You can also use the shared parts of the building such as kitchen or a dining room. Small parking lot is also part of a hostel. There is also plenty of choices what to do inside or around the accommodation. For example you can play table tennis or table football, children can enjoy a trampoline and if you want to work, there is an internet corner inside the building. In summer you can use the playground outside for football or basketball and in the evening you can have a barbecue at the garden. In winter you may appreciate a ski storage, if you have every sports equipment with you on your vacation.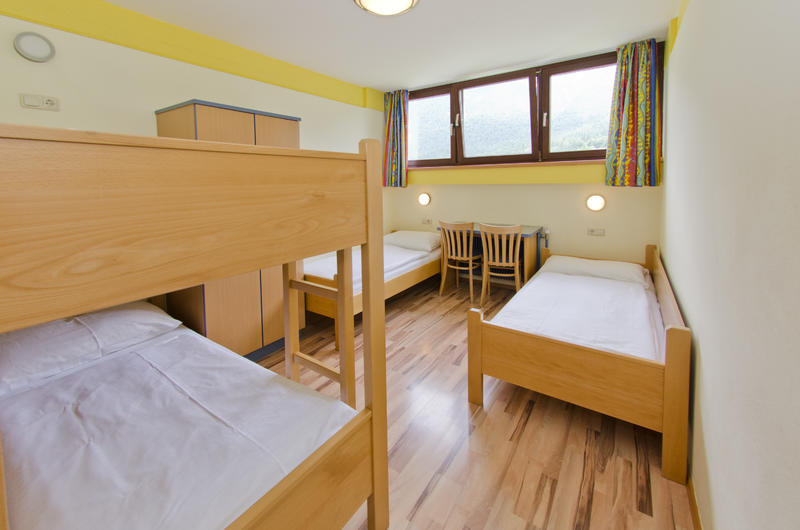 Food possibilities
breakfast
half board
full board
snack
lunch
dinner
Tips what to do around
Prices of Jutel Obertraun
Single room – from 33,50 € per night
Double room – from 33,50 € per night
Shared room – from 25,50 € per night
Reviews of the accommodation
Perfect location for trips to the surrounding area. The price-quality ratio is excellent. There is nothing to complain about the stay.

Nice location, rooms are basic, the breakfast is between 8 and 9 o'clock.

Super friendly and nice, great food.

It's a nice hotel where you can stay during a short holiday. The rooms are not very great, they are very small and you do not have enough space; they do not have TVs or refrigerators. The breakfast is well prepared. The position and the view of the hotel are great. I recommend this hotel for groups of children who are in a school trip or in a camp.

Rooms were very clean and neat. Breakfast was good.

Clean rooms, slept well. Good food. Quiet location. Another toilet in the corridor. Mountain and river view. Drinking water was available in the hall. Nice staff.
Jutel Obertraun contacts
adress: Winkl 26, 4831 Obertraun
phone: +43 6131 360, +43 732 782720
fax: +43 6131 3604
e-mail: obertraun@jutel.at
web: www.jutel.at