Koppental – wonderful hike through the valley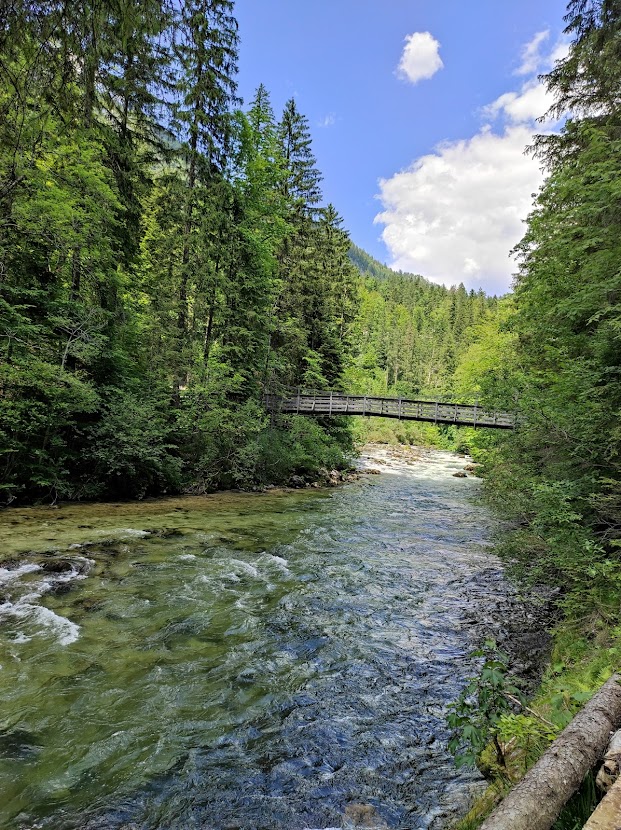 We had planned for a wonderful hike through the Koppental, a valley where the wild river Koppentraun runs. We had decided to go by car to the station in Bad Aussee, arriving shortly after lunch. The day was beautiful and sunny; perfect for an early summer hike.

Then we head along the left bank of the Koppentraun river. In just about 30min, we reach the pedestrian bridge that takes us across the river to the other bank. Within 15 minutes, we can reach the picturesque village of Sarstein. Houses with landscaped gardens overlooking the majestic Alpine peaks make it feel like a place you could call home right away. The journey is beautiful and surreal, and is definitely worth the effort.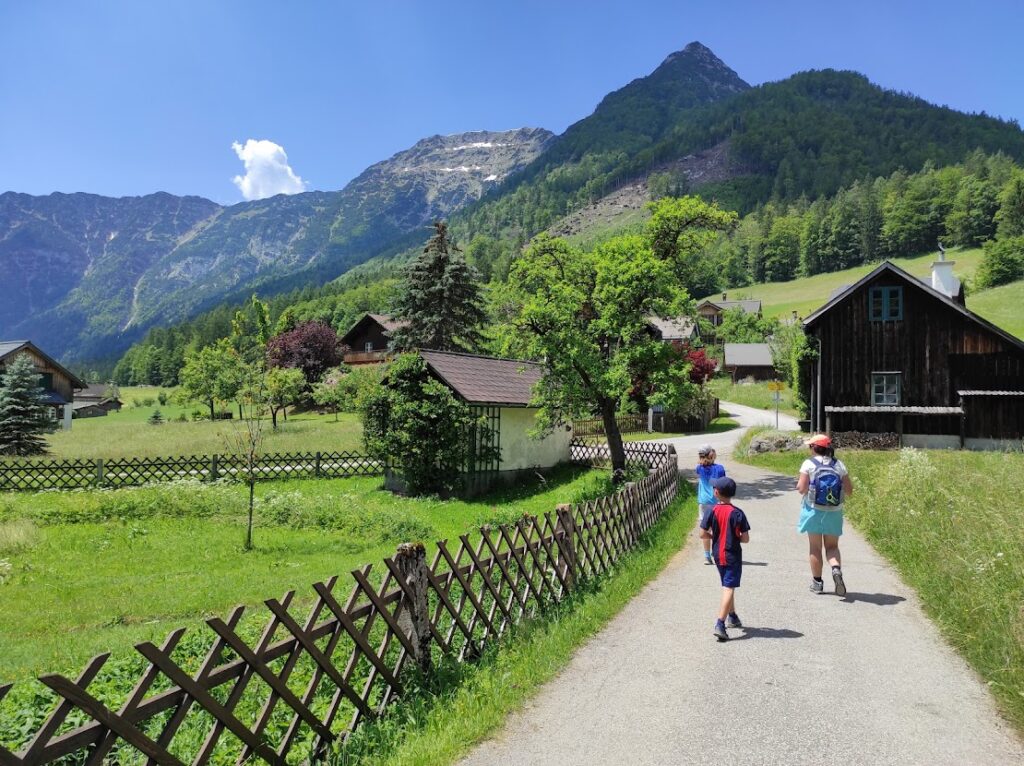 We take a left turn and continue along the road to the Koppental Valley. Behind the village, we pass an information sign that warns us that, due to the frequent occurrence of avalanches, this road is closed during winter months. We take the forest path that leads us back to the Koppentraun River, where we cross a suspension bridge to make our way back to the other side of the river. With its stunning views and dramatic landscape, this is a journey worth taking.
In about 1.5 hours from the start of our hike, we will come across a stunning cottage – Schutzhütte Koppental. Here, we'll take a short break to enjoy some beer and water. You won't miss it – the hut is right next to the road. So, make sure you don't miss out on this beautiful spot!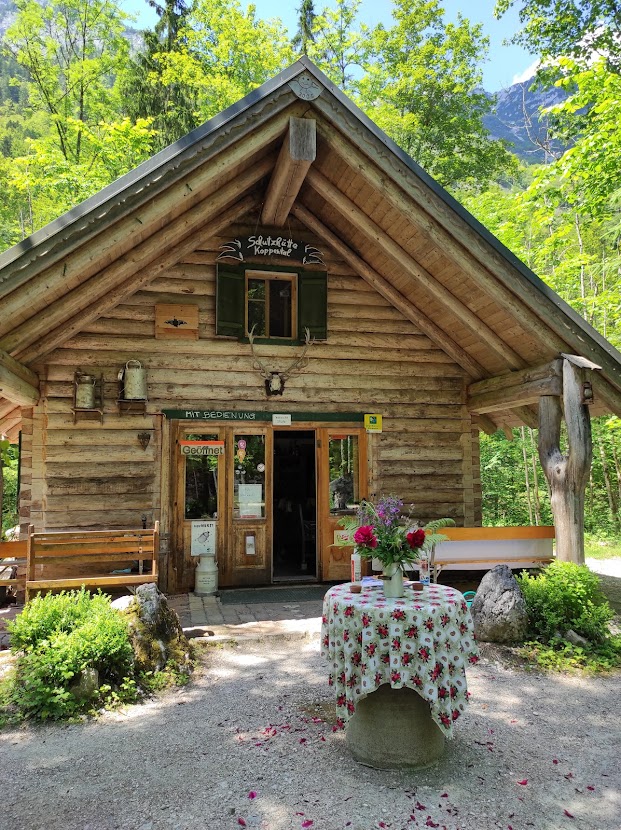 Schutzhütte Koppental
Perfect place for a drink or small bite during a Koppental hike. Homemade drinks, very good service and a toilet available. Must visit if you hike here

Great hut for hiking breaks with various delicacies and drinks.

An absolute MUST on the beautiful hiking route. There is a delicious snack, bread or something sweet and of course drinks. There is also a toilet and a really nice landlord. We've been coming here for years and nothing will change about that for the time being.
We continue along the left bank of the river, past the wooden chapel, until we arrive at the railway tunnel. Don't worry, you won't see a train in it today. The tunnel is the last remnant of the original railway, destroyed by a major flood. The current track has been relocated a few tens of meters higher, ensuring that passengers are safe from floods.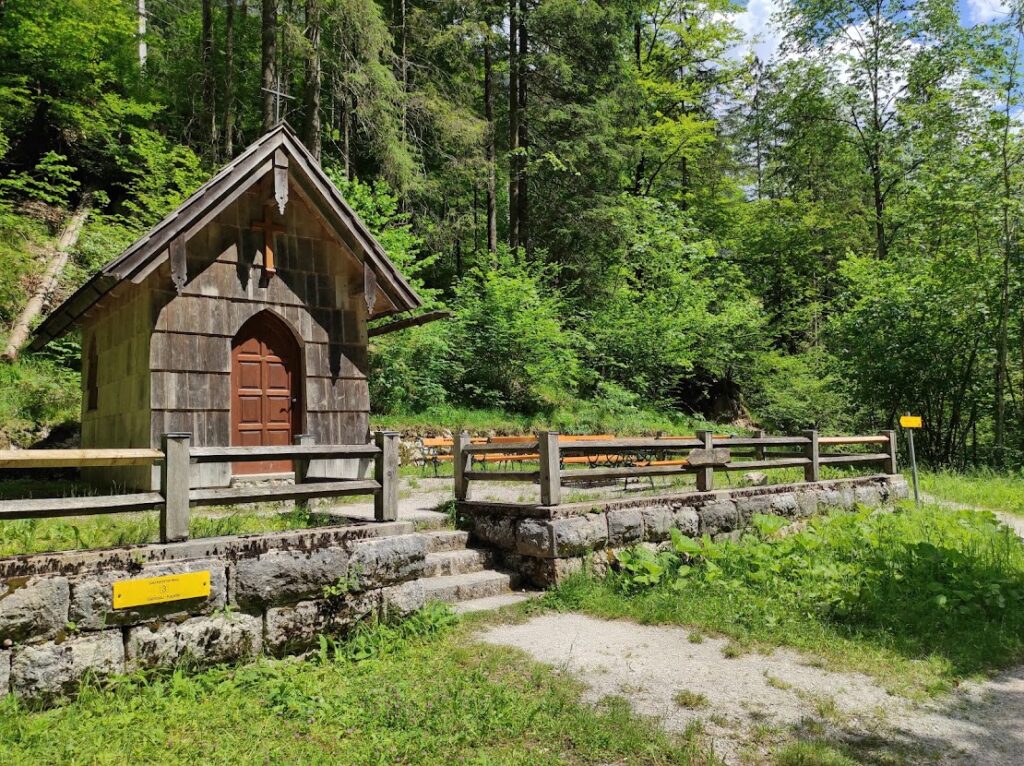 After about 2,5hrs from Bad Aussee we reach next train stop Obertraun Koppenbrüllerhöhle and Guesthouse with restaurant Koppenrast. This time we do not stop for refreshment and we just continue along the railway to Obertraun.
Friendly staff, and good ambience inside. Outside is quite nice as well with good views, but can get cold (and some bees around). It's a great stop when doing the bike ride trail in the area. As a middle stop helped us go further 😃

Best local food restaurant around here. Recommended by a hotel-owner of the hotel we'd stayed for a night. Good quality ingredients and yummy taste. Highly recommend..

We were staying in Hallstatt and our hotel owner suggested a small drive to have dinner in Gasthaus Koppenrast The location is lovely as it's right beside the river and has the mountains as a back drop.
We eventually reached Obertraun, where the children had fun on the playground, the climbing wall and the swing and also jumped into Hallstatt lake. The beach in Obertraun is wonderfull for it.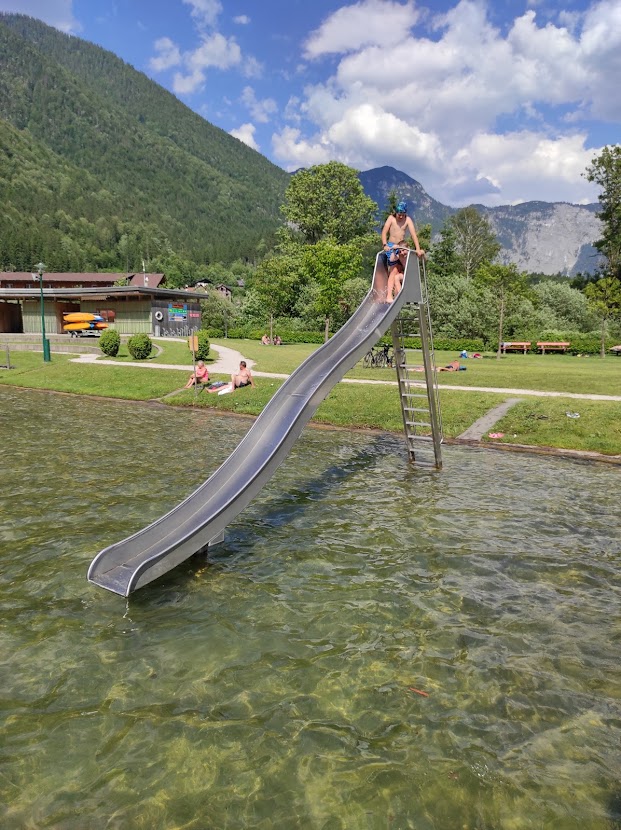 We then had dinner at Seecafe and took the train back to Bad Aussee in the evening. What a wonderful hike it was; the views of the valley and the river, free of all noise and disturbance, were truly remarkable.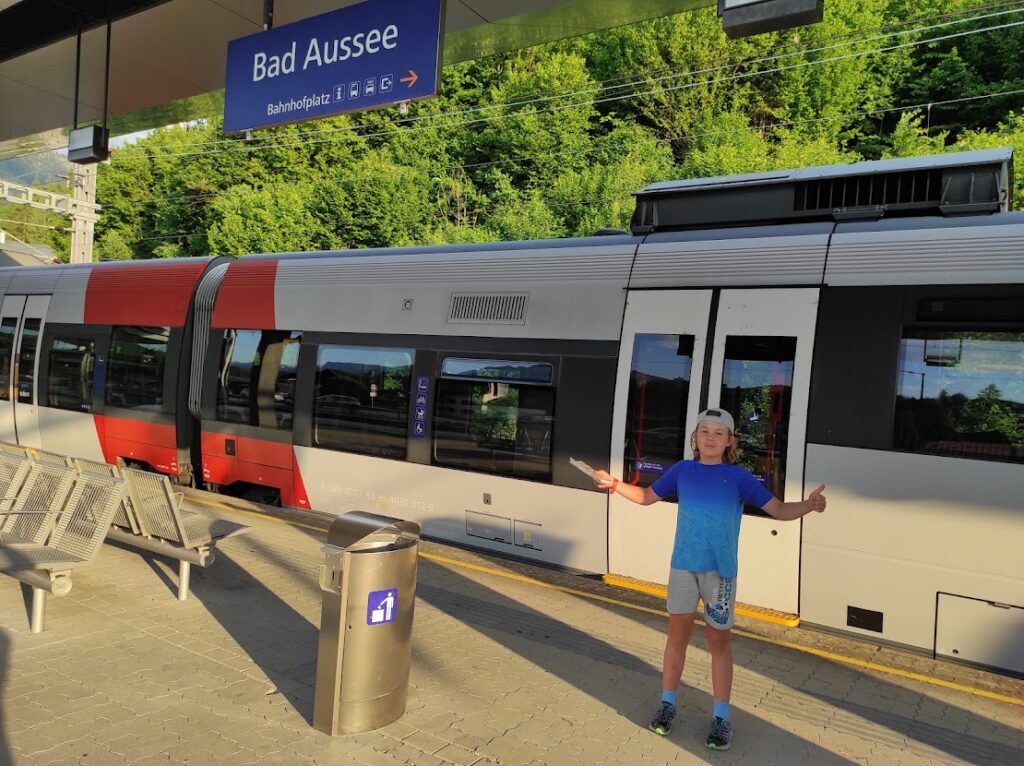 Koppental hiking map – Bad Aussee to Obetraun
Hiking in Koppental valley is a perfect way to explore nature and its beauty. The views are absolutely breathtaking and the fresh air is like a breath of life. With its wild river, the valley is a wonderful place to be enjoyed by everyone, both young and old. Whether you are looking for a quiet walk or a more challenging hike, Koppental valley is the perfect destination. So if you are looking for a great way to spend your day, why not take a hike in Koppental valley and explore the wonders of Austria's natural beauty.
Explore the great outdoors with an exciting day of hiking, cycling or nordic walking on the wide trail! With designated areas, you can plan to spend 3 hours in nature as you explore various adventure habitats and find shelter along the well-designed cycle path. Whether you choose to hike, cycle or nordic walk, this trail has something for everyone!
If you want to extend this comfortable half-day hike into a full-day hike, you can continue another 10 km along the well-known trail along the eastern shore of Lake Hallstatt – to Steeg at Lake Hallstatt or you can take a ferry to Hallstatt.
Let's do it again
We had such an amazing time when we spent the whole afternoon at that destination last time. Now that spring is here, we're even more excited to return and experience it again – this time on bikes! We can't wait to explore the area in a whole new way and we're sure it'll be just as memorable as it was last year. And we definitely continue all the way around lake.